Stewkley Wildlife Reserve
Barn Owl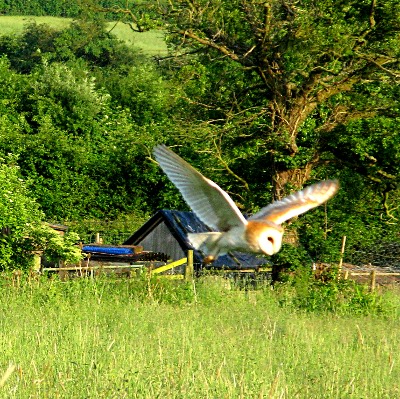 Barn Owl - Tyto alba.
Resident, .
Size - 34cm, 13 inches.
Although owls are though of as nocturnal birds, the barn owl is to be seen in the early morning or just before sunset, flying quite low over meadows and rough pasture looking for small mammals to catch, when it spots one it will drop onto it, and if sucessful may be seen flying to its nest with the catch held in its claws.

It gets its name from its fondness for barns as a site for its nest, as these have become rarer, it can be helped by putting up big owl boxes, which it will nest in.

This is another bird that rooks and crows don't like in their area, and will mob it in an attempt to persuade it to go elsewhere.