Stewkley Wildlife Reserve
Chaffinch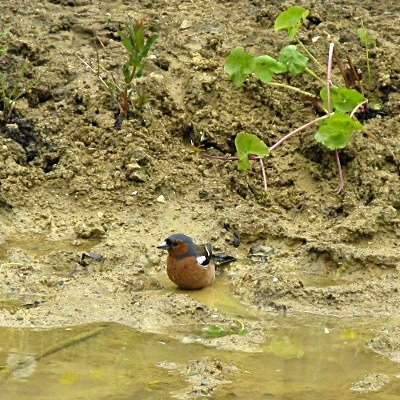 Chaffinch - Fringilla coelebs.
Resident, .
Size 15cm
The picture shows a Chaffinch taking a bath in the pond on the Reserve.

It is a frequently seen bird around the village and Reserve, with its short stout beak indicated that it eats seeds, and is one of the birds seen on bird tables.

It remains in the country all year, often forming flocks during the winter, with other finches such as Greenfinches and Bramlings.

Birds will often bathe in water presumably to clean their feathers, and will use any small pool such as a garden bird bath regularly refilled with clean water.