Stewkley Wildlife Reserve
Great Tit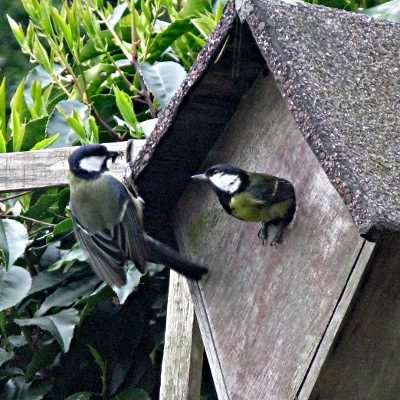 Great Tit - Parus major.
Resident, .
Length - 5.5 inches
Great Tits are known to have raised a brood in the Reserve last year. The eggs are laid mid April and hatch in 2 weeks, followed by 4 weeks of frantic food gathering, mostly green caterpillers, by the parents to feed the young before they become independent.

A difficult bird to identify by its call, as it has so many different ones, but the calls are loud, and as a consequence the bird can usually be seen to identify it.

Often to be seen around bird tables, this is one of the easiest birds to observe.