Stewkley Wildlife Reserve
Green Woodpecker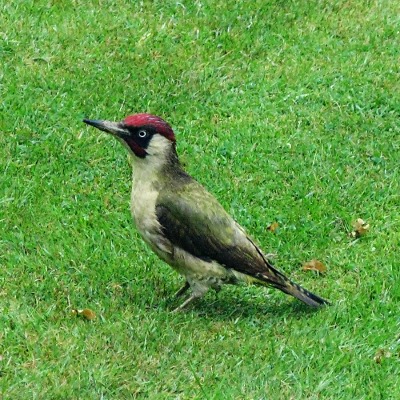 Green Woodpecker - Picus viridus.
Resident, .
Size - 32cm
Often to be seen and heard around the village, this is the bird that makes the 'yaffle' sound.

In the picture it is seen looking for ants in a lawn, in June after rain, but it is also partial to taking nuts from bird feeders.

Also look out for it clinging to tree branches and trunks, looking for insects and grubs in or under the tree bark.

It nests in a hole in trees, look out for neat round holes in the trunk or large branch of usually dead trees.