Stewkley Wildlife Reserve
Red Kite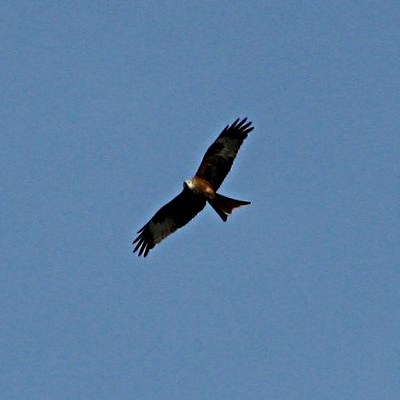 Red Kite - Milvus milvus.
Resident, .
Wingspan - 5ft
This is classed as a 'bird of prey' although it is a scavenger of whatever is already dead, or small mammals that it may catch.

It became very rare in Britain, and has been re-introduced into the Chilterns and occasionally is to be seen in Stewkley

It can be confused with the Common Buzzard, which is the same size and appearance, but note the longer forked tail which aids identification

It can also be mobbed by rooks and crows, who dont like it around. Watch for it at hay cutting time when they often appear in the hope of feeding on any small mammals that appear as the hay is cut.