Stewkley Wildlife Reserve
Robin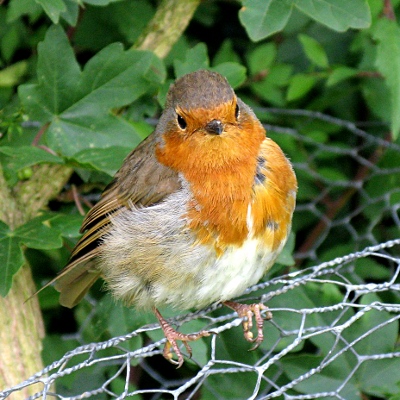 Robin - Erithacus rubecula.
Resident, .
Size 14cm
Easy to spot, unmistakable, often to be seen in the reserve and around the village.

Listen to the song and look for it not too far away, this is the bird that will appear when you are digging the garden, as it keeps a beady eye out for any worms you uncover, when it will fearlessly swoop down for them.