Stewkley Wildlife Reserve
Greater Water Boatman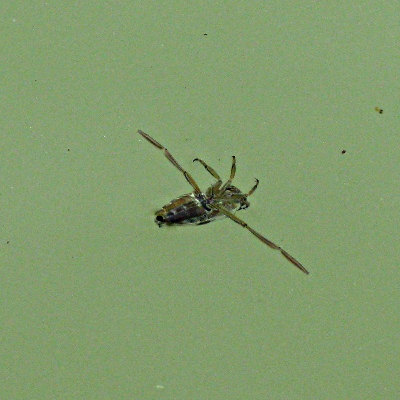 Greater Water Boatman - Notonecta glauca
Size - 15mm long
The Water Boatman or Common Backswimmer was the first aquatic insect to be seen in the pond, it has been seen in Fox Hole pond, so how did it arrive at the Reserve Pond, perhaps it arrived on the weed that was introduced, or it flew. They fly in warmer weather.

In the image shows that the insect is suspended upside down from the surface film of water. The tip of its abdomen can be seen peircing the water surface, enabling it to breath.

Water Boatman appear to row themselves with oars, which are in fact as can be seen their rear legs.

The eat whatever they can catch, including things larger than themselves, they should not be handled, as they can cause a painful wound.