Stewkley Wildlife Reserve
Brimstone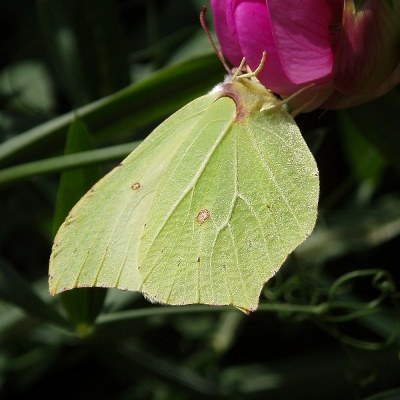 Brimstone - Gonepteryx rhamni.
Flight time - All Year, .
Wingspan - 60mm
This is a member of the Yellows and Whites family of Butterflies.
The Brimstone hibernates throught the winter but can often be seen on warm sunny winter days.
Purging and Alder Buckthorn bushes are the main food for the Brimstone caterpillar during June and July.

When the Brimstone is resting on vegitation, the wing shape which look like leaves, help to hide it away from any predators.

This is a larger butterfly and its yellow colour make it easy to identify, the only confusion may be with the Clouded Yellow, which is not seen in this area very often.

This is a butterfy that you may find on Buddlea, or Sweet Pea in your own garden.