Stewkley Wildlife Reserve
Common Blue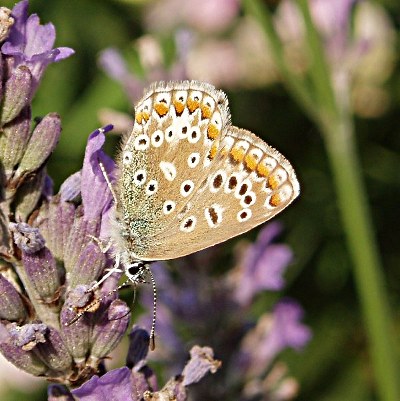 Common Blue - Polyommatus icarus
Flight time - May to October
Wingspan - 35mm
With wings closed it is not clear this is a blue butterfly, but when resting with the wings open the blue upper surfaces makes this clear.
It can be seen in flight from May to October, and overwinters as a caterpiller. Eggs are laid on Birds Foot Trefiol and similar plants, which the caterpillers eat. The chrysalis is burried by ants, and can sometimes be found in their nests.

It is to be seen in the Wildlife Reserve and in flower gardens in the village.

With wings closed it is difficult to distinguish this from the Argus Brown the outer surface of the wing differs only in one spot difference.