Stewkley Wildlife Reserve
Marbled White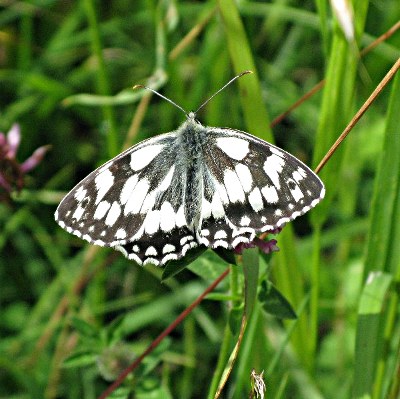 Marbled White - Melanargia galathea
Flight time - June to September
Wingspan - 55mm
Although called a white this is a member of the brown family of butterflies, however its distinctive black and white colouration make it easy to identify.

The Marbled White over-winters as a caterpillar, which feeds on grasses.

The butterfly can be seen in the Reserve feeding at the fowers of Knapweeds and Scabious.