Stewkley Wildlife Reserve
Meadow Brown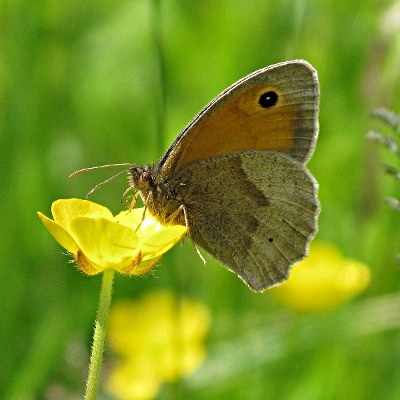 Meadow Brown - Maniola jurtina
Flight time - June to September
Wingspan - 50mm
This is a member of the Brown family of Butterflies, and can be confused with the Gatekeeper.
The Meadow Brown hibernates over the winter as a young caterpiller, which grows in early summer feeding on grasses, becoming a chrysalis from May onwards, becoming the adult butterfly after a month as a chrysalis.
It can be distinguished from the Argus Brown by the black spots on the outside of the lower wing.