Stewkley Wildlife Reserve
Painted Lady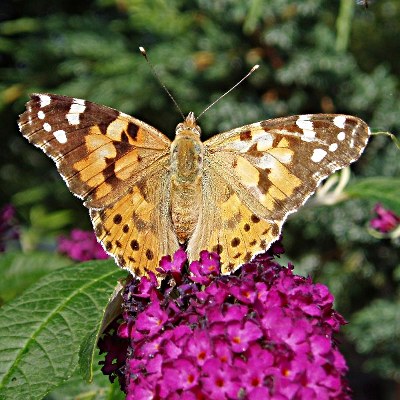 Painted Lady - Vanessa cardui
Flight time - March to October
Wingspan - 65mm
This is a migratory butterfly, that rarely survives the winter here.
In 2009 there was a large invasion of Painted Lady butterflies, which had flown here from their over-wintering area in North Africa. The painted Lady does breed here in the summer which leads to a second flight of the butterflies later in the summer. Its eggs are laid on thistles, upon which the caterpiller feeds.

It is a large burrerfly, which often sunbathes with its wings open, so its is not too difficult to identify

As the picture show, it may also be seen in gardens, and is particularly attracted to Budlia flowers.