Stewkley Wildlife Reserve
Peacock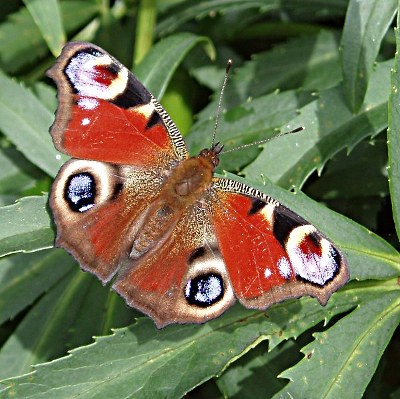 Peacock - Inachis io
Flight time - All Year.
Wingspan - 65mm
With the big eye spots on the open wings this is an easy butterfly to identify.
It is to be seen in gardens, being especially fond of the Budliea flowers.

It over-winters as the adult butterfly, sometimes in sheds, from which they often need help to get out of in the spring.

Eggs are laid in May, on Stinging Nettles, after a month of feeding on the nettle leaves, the caterpillar changes into a crysalis, to emerge as the adult Butterfly, after a further month.