Stewkley Wildlife Reserve
Small Skipper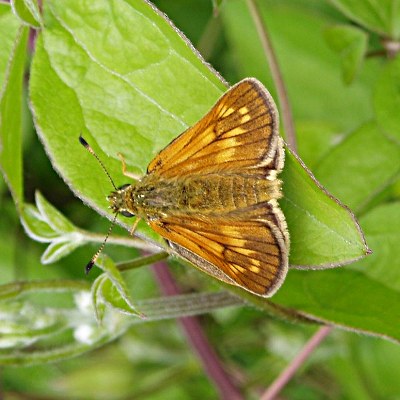 Small Skipper - Thymelicus sylvestris
Flight time - June, July, August.
Wingspan - 30mm
This is one of several Skiipper Butterflies in UK, and is to be seen in the village and in the Wildlife reserve.

It generally folds its wings flat on his back, but sometimes they are held at an angle.

The caterpillar feeds on Yorkshire Fogg, (a grass), and overwinters as a caterpillar.