Stewkley Wildlife Reserve
Small White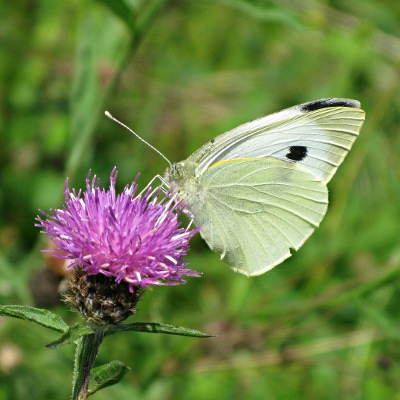 Small White - Pieris rapae
Flight time - April to October.
Wingspan - 50mm
This Small White butterfly was photographed feeding on the flower of Common Knapweed in the reserve.

Also know as a Cabbage White, due to its liking for brasica as food for the caterpillars, which can eat large holes in cabages, and become a real problem.
It over-winters as a Chrysalis, often in fences and sheds.