Stewkley Wildlife Reserve
Common Cat's Ear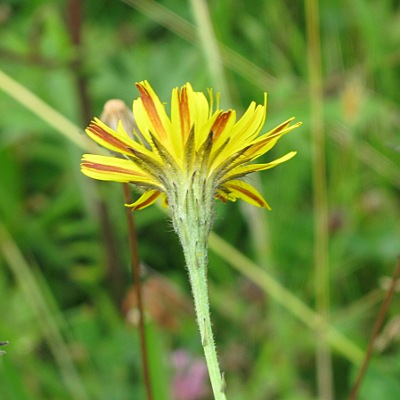 Common Cat's Ear- Hypochoeris radicata
Flowering - August - September
Height - 20 - 40cm
Flowering in August the Common Cat's Ear is one of several yellow flowers, hawkbits are another, which are difficult to tell apart.
Cat's ear has small scales on the side of the flower stem, they are just visible in the photo left.
Below right shows a Common Cat's Ear and its leaf, alongside a similar looking Rough Hawkbit.