Stewkley Wildlife Reserve
Common Knapweed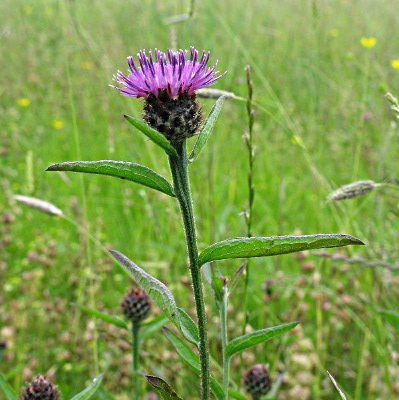 Common Knapweed - Centaurea nigra
Flowering - May - August.
Height - 30- 60cm
A member of the Daisy family
This plant seems to have several names, Hardheads, Common Knapweed, Black Knapweed, Horse Knops, Paintbrush, and perhaps others. Knap means a knob. Nigra is Latin for black.

They are to be found in all the reserve fields, and are a favourite food for the various butterflies, especially the blues.