Stewkley Wildlife Reserve
Common Spotted Orchid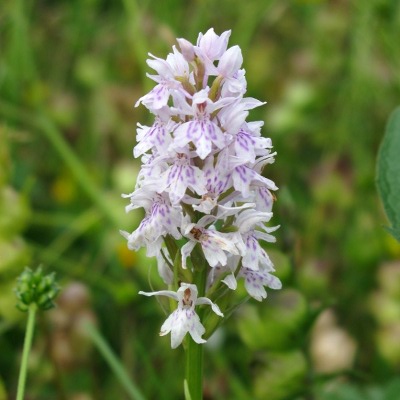 Common Spotted Orchid - Dactylorhiza fuchsii
Flowering - . June - August
Height - 15 - 40cm
In 2009 one Common Spotted Orchid appeared in the Churchfurlong. It remains to be seen if it reappears in subsequent years, or if more appear.

A rather variable plant. The flower colour varies from pale pink to dark purple and but can occasionally be white and the leaves usually have dark spots on. However, just to confuse matters, the leaves are sometimes without spots. This is usually on the plants that have the white flowers.

Also found in the Chilterns. It is the most common native orchid in many areas of the county.

Apparently in the 1920s and 30s these plants were common in the fields around the village.