Stewkley Wildlife Reserve
Corncockle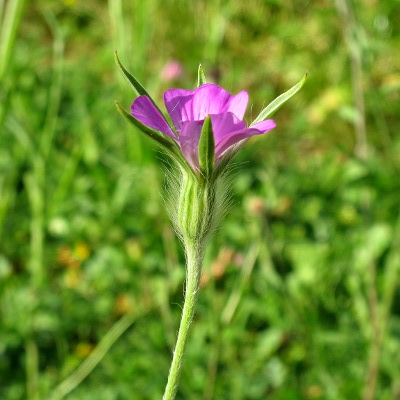 Corncockle - Agrostemma githago
Time to see - July.
Height - 30 cm
This lone specimen appeared in July 2010 in a patch of bare earth where wild flower seeds had been planted, but corkcockle was not intended to be in the mix, so we are not certain how it came to be here.

Like the cornflower this was once a common flower of cornfields, but selective weedkillers and better seed dressing has all but eliminated it, and it has become quite rare.

It really prefers cultivated soil to grow in, so is not going to fare well amongst the dense grasses of the Reserve.