Stewkley Wildlife Reserve
Ragged Robin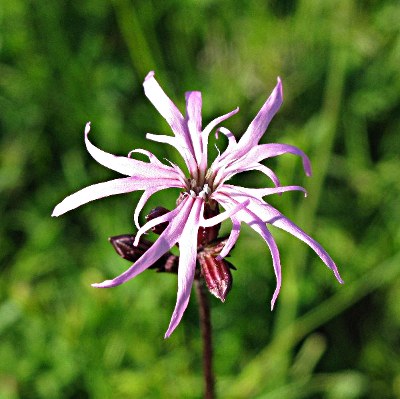 Ragged Robin - Lychnis flos-cuculi
Flowering - May - June.
Height - 30 - 75cm
This is a very attractive plant, a few are to be seen in Old Churchfurlong

It is said to prefer damp areas, of meadows or woods.

It is not numerous on the Reserve, and you will have to look for this plant during the few weeks it is in flower, but you will not be dis-appointed.