Stewkley Wildlife Reserve
Ribwort Plantain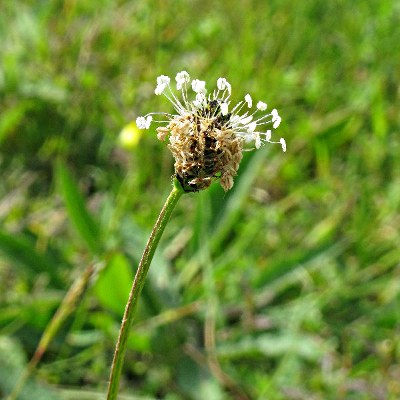 Ribwort Plantain - Plantago lanceolata.
Time to see - April - August.
Height - 40cm
Other names are fighting cocks' or kemps. It is a very hardy plant and can withstand heavy grazing by cattle, or lawn mowing if it is in your lawn.
Recognised by the thin leaves, which are covered in silky hairs. The stem of the flower head is ribbed.
Its relative the Hoary Plantain can be distinguished by the broader leaves.