Stewkley Wildlife Reserve
Selfheal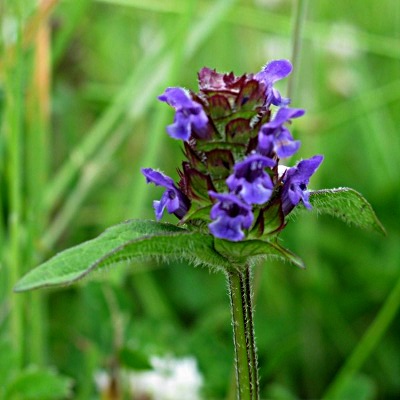 Selfheal - Prunella vulgartiss
Time to see - June - September.
Height - 5 - 30cm
Selfheal is to be found in the Reserve as well as in the churchyard.

The plant had medicinal uses, to help wounds heal, or to sooth sore throats.

Selfheal will grow as a stunted version if allowed to grow in a lawn that is mown.