Stewkley Wildlife Reserve
Sorrel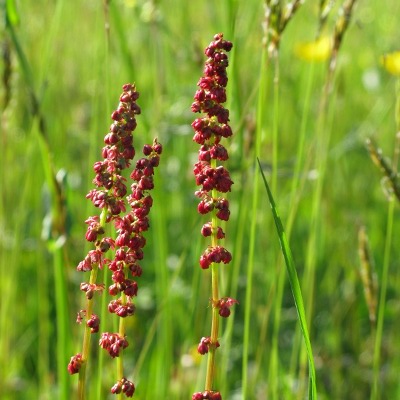 Sorrel - Rumex actosa
Sheep's Sorrel - Rumex actosella
Flowering - May - August.
Height - 10- 30cm
When in flower there is so much Sorrel in Old Churchfurlong that it gives the field a reddish tint

The author is not certain which type, or if both type of Sorrel are present in the reserve. Apparently hybrids can also occur, which makes identification by experts difficult.

At one time the leaves were used as a flavouring, but they are very sour, containing oxalic acid.