Stewkley Wildlife Reserve
Spiny Restharrow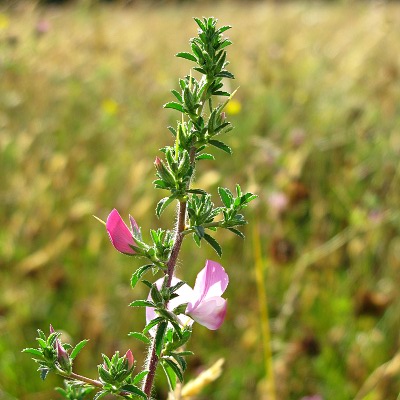 Spiny Restharrow - Omonis spinosa
Time to see - July - August.
Height - 40cm
This is a variety of Restharrow related to the Common Restharrow (Onomis repens).
This plant prefers clay or chalk soils.
The name Restharrow derives from the tangle of roots that the common form has, which used in the days of using horses to work the land literally bring the plough or harrow to a stop.