Stewkley Wildlife Reserve
Rough Hawkbit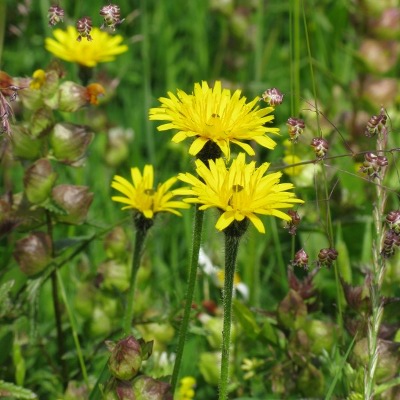 Rough Hawkbit - Leontodon hispidus
Flowering - . June - September
Height - 12 - 15cm
There are a few of these plants to be seen in New Churchfurlong.
While they resemble dandelions, closer inspection will reveal differences. The leaves are toothed, which is the meaning of its latin name which translates as lions tooth.
It was thought that Hawks eat the flower, which made thier eyesight sharp, hence the name Hawkbit.
Below left is a Rough Hawkbit, and right a Common Cat's Ear, for comparison.