Stewkley Wildlife Reserve
Devil's Bit Scabious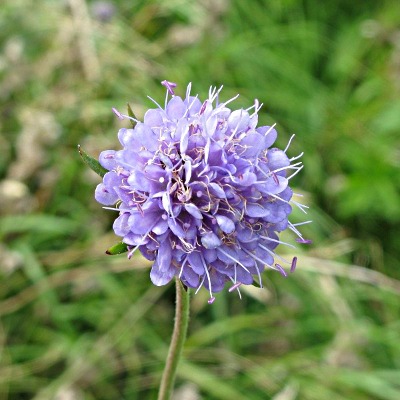 Devil's Bit Scabious - Succisa pratensis
Flowering - June - October.
Height - 20- 100cm
A few of these plants are to be found in Old Churchfurlong.

It gets its curious name from an old belief that the Devil was so upset with the plants ability to cure various aliments, that he bit part of the root away.
The plant does have roots that end abruptly. It still has medical uses from treating coughs and fevers to removing dandruff. Although it looks a bit daisy-like it is a member of the Teasel family.

It is one of the last plants to flower in the reserve. The Hay cut is taken late enough to allow it to form seed.