Stewkley Wildlife Reserve
Field Scabious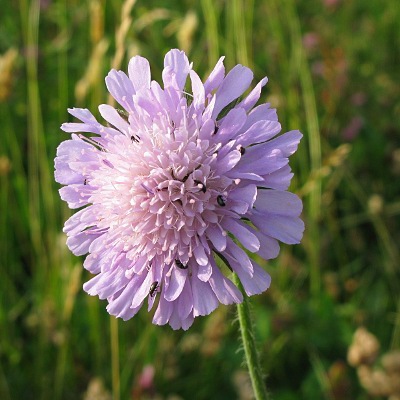 Field Scabious - Knautia arvensis
Time to see - August - September.
Height - 30cm -100cm
This is a tall flower on a long stem,

It is one of the last flowers in the Reserve to flower in August or September, but worth making the effort to see.

In the middle ages it was thought to be a cure for scabies, and other skin conditions.

In the photo you can see several small Pollen Beetles.