Stewkley Wildlife Reserve
Small Scabious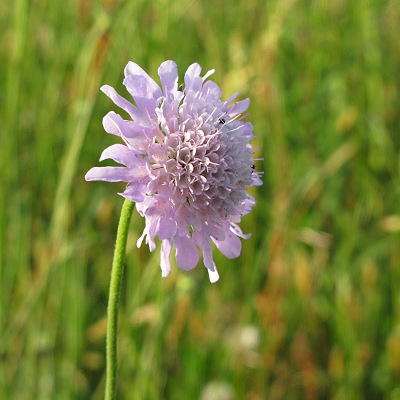 Small Scabious - Scabiosa columbaria
Time to see - July - September.
Height - 20cm -70cm
This is a tall flower on a long stem, it is a member of the Teasel family.

It is not easy to tell apart from the Field Scabious, which is also present in the Reserve, but it does have a smaller flower head.

It likes dry conditions, has long roots, so may not really be at home in the Reserve.

Butterflies like to feed on the nectar.