Stewkley Wildlife Reserve
Great Willowherb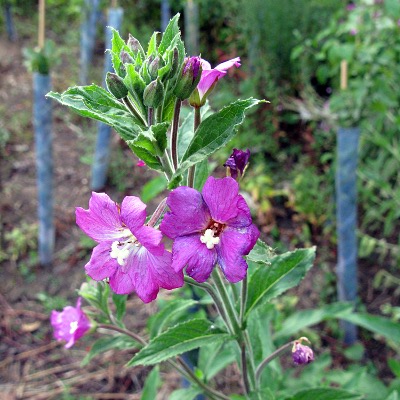 Great willowherb - Epilobium hirsutum
Flowers - July - August.
Height - upto 4 feet.
A common sight along canals, ditches, and on waste ground. In the USA it is known as Fireweed, as it is one of the first plants to colonise areas that have suffered from fires.

At present it is only present in the Spinney.

It can propageate itself in two ways, by fluffy seeds, distributed by the wind, or by new growth from the roots of existing plants, when it forms dense clumps.