Stewkley Wildlife Reserve
Common Sedge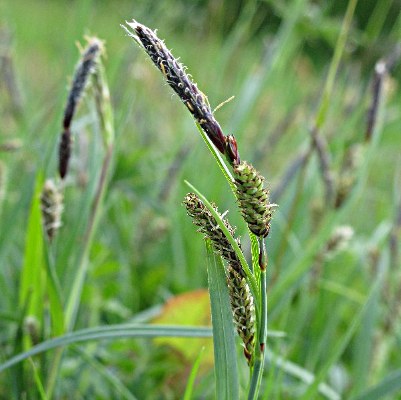 Common Sedge - Carex nigra.
Flowers - May - July.
Time to see - March, April.
Height - 10 - 80cm
Sedges are grass-like plants, but unlike grasses their stems are solid and unjointed. Sedge stems are often triangular in cross-section.

They can also be confused with rushes. There is a little saying to tell the difference between sedges and rushes - 'Sedges are wedges and rushes are round.'

Common sedge is not spectacular to look at, but interesting as it has separate male and female flower-heads on the same stem. The female flowers are the lower ones on the stem.

It is found in Old Churchfurlong field, look for it in April, before it gets lost in the larger grasses.