Stewkley Wildlife Reserve
Sweet Vernal Grass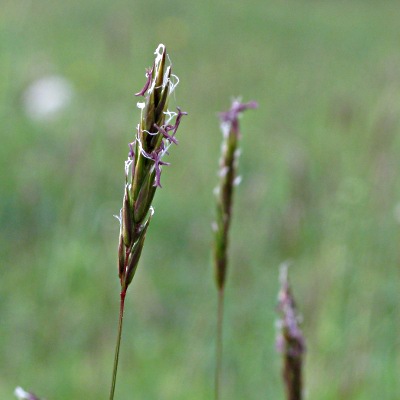 Sweet Vernal Grass - Anthoxanthum odoratum
Height - 8 - 40 inches
This is the grass that produces the smell of new mown hay, it flowers early in the year. However itis not a particularly good fodder crop as it is mostly stem with small leaves, which cattle do not like.

At one time it was uesd to make bonnets.

It is the one grass that is sweet to chew on.