Stewkley Wildlife Reserve
Five Spot Burnet Moth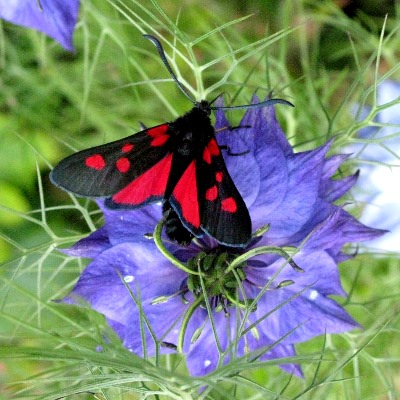 Five Spot Burnet Moth - .
Flight time - June, July
Wingspan - 15mm
This is a very attractive day flying moth, a few of which were seen in the reserve during June 2010.

However in 2009 there were many in a garden in High Street North, which adjoins a rough meadow, which may be where they came from, but they had never been seen at this location before.

The Burnet moth is brightly coloured as a warning to predators, not to eat it, as both the moth and the caterpiller are poisionous.

When the Great Burnet was in flower in July 2010, there were quite a few Burnet moths seen on the flower head.