Stewkley Wildlife Reserve
Chimney Sweeper Moth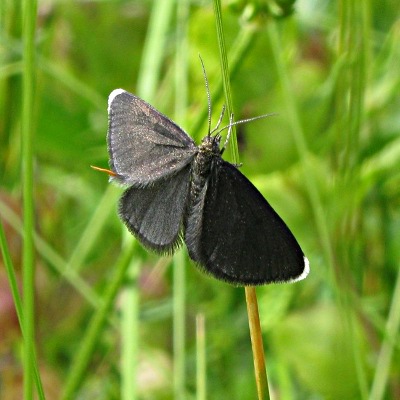 Chimney Sweeper Moth - Odezia atrata.
Flight time - June, July, .
Wingspan - 25mm
In June and July, look our for this small day flying moth, flittering about amongst the grass stems. In 2010 they were to be seen in Old Churchfurlong.

It is almost all black, except for a white patch on the wing tips, hence its name presumably.

The caterpillers feed on Pignut, a plant that is present in the Reserve.