Stewkley Wildlife Reserve
Silver Ground Carpet Moth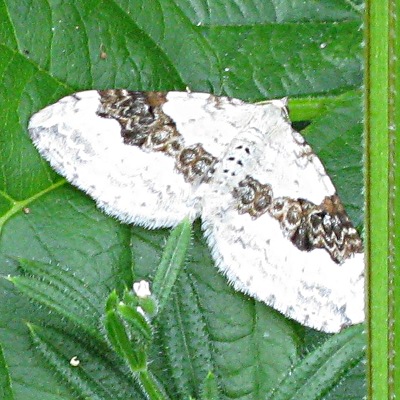 Silver Ground Carpet Moth - Xanthorhoe montanata.
Flight time - May to July, .
Wingspan - 20mm
This moth was first noticed in June 2010, when several were seen one evening in the Reserve.

In some references it is called the Silver Washed Carpet Moth.

Although called a carpet moth, that may refer to the pattern on the wings resembling a carpet pattern, rather than this moth eating carpets. However, there are moths which eat carpets, or rather their caterpillers do.

Feeds on bedstraws and similar plants.