Stewkley Wildlife Reserve
White Plume Moth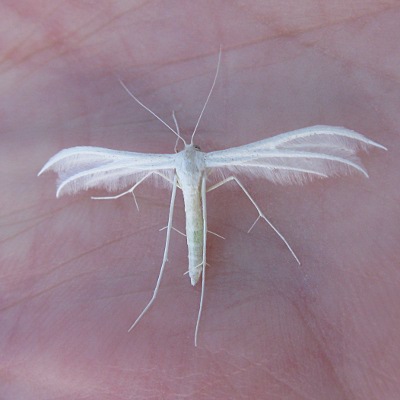 White PlumeMoth - Pterophorus pantadactyla
Flight time - June to July, .
Wingspan - 20mm
This white moth can be seen at dusk around midsumer in the reserve.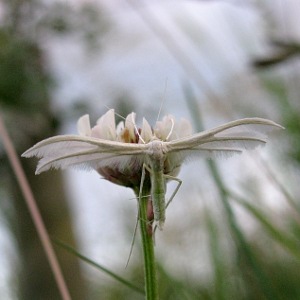 It lives in dry grasslands, the caterpiller feeding on bindweed.
The wings look too small, when they are folded at rest, but can be unfurled so the moth can fly easily. The wing configuraton is an attempt to disguide the moth.