Stewkley Wildlife Reserve
News for October to December 2012

21st December, Friday,
Its been milder about 8C, and wet recently. Today is a fine day between the rain of yesterday, and more forecast for tomorrow, consequently the fields are waterlogged, and th epond is full.
12th December,
There was a cold snap and a day where all the trees were covered with hoar frost. Here are some views taken in the reserve.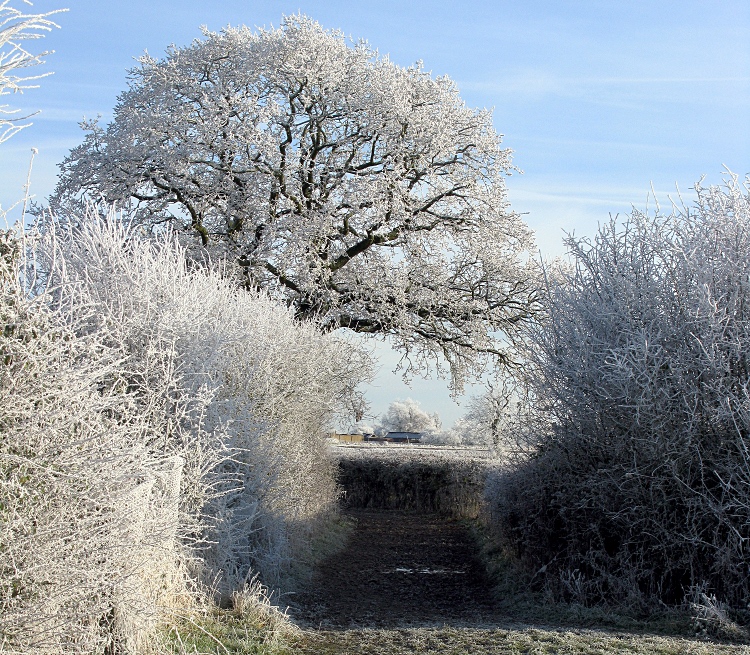 There are still a few rose hips near the pond.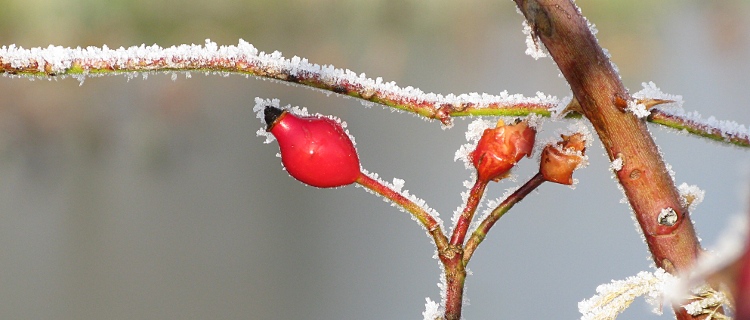 11th November, Sunday,
Sheep were in the fields for a couple of weeks until recently, but having eaten what grass there was, and the fields being so wet, they have been moved to other pastures.
During the past year 73 Oak, 25 Hornbeam, 4 Field Maple and 2 Ash have been planted. The news at present is all about Ash dieback disease, but what effect it may have on the few Ash trees in the reserve and around the Recreation ground only time will tell.
Alan now has lots of flowering plants to be planted, most have been supplied by AVDC, including Greater Burnet, Spiny Restharrow, Dropwort, Bettony, Fritilary, and some home grown Meadowsweet, and Devil's Bit Scabious.

26th October, Friday,
during the last week, the weather has been dreary, cloudy, misty, little wind, and mild, and the fields are waterlogged, the pond is almost full, and everywhere is wet.