Stewkley Wildlife Reserve
Brooklime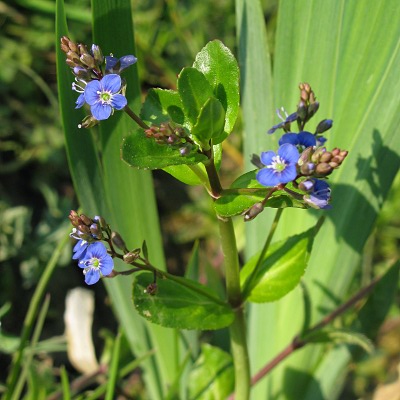 Brooklime - Veronica beccabunga.
Time to see - May - .
Height -
The first flowers are seen above, while the photo right shows the way it grows in a dense mat of foliage.
A plant that lives with its roots in mud, or can survive as a floating plant. The name derives from a plant living in brooks, in lime, a former name for mud.
Not much was seen of this plant in 2010 when it was planted, but by early 2011 it seems to be getting established well.