Stewkley Wildlife Reserve
News for September 2011

11th September, Sunday,
A distinctly autumnal day, cooler, but sunny. The
Blackberries
are ripe enough to pick, and eat, and the
Hawthorn
has some fine berries as well.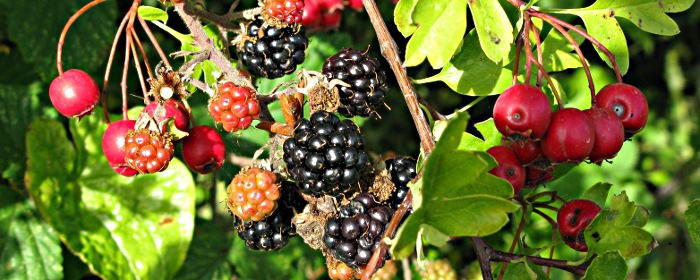 In the morning sunshine I saw two butterflies sunning themselves, on leaves facing the sun, on the left below is a
Comma
, and on the right is a
Speckled Wood
. The comma can be seen most of the year when it is warm enough, as the ones about now will have to overwinter in order to produce a new generation, next spring. But the speckled wood is more a butterfly of the summer months, the one I saw will not survive the winter, but will produce caterpillars, and crysalis, which will overwinter to produce the new generation of speckled wood butterflies next April.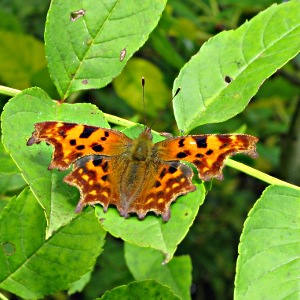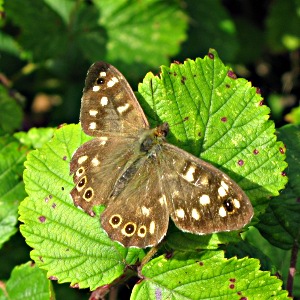 On the left below is a fresh acorn on one of the young Oak trees that have been planted in the last few years.
The very red fruit in the photo below right, show that the
Rose Hips
are now ripening. During WW2they were gathered by the village children, to be sent away to produce Rose Hip Syrup, which is very tasty and full of vitamin C.
I dont know of anybody who does that now.